SLOW FASHION | Empowering women
Handcrafted Fashion
Step into a world of tradition and luxury. Discover the latest collection of footwear, accessories & home decor, crafted with traditional fabrics and ancient techniques by women artisans in South America. Encompassing every stitch is the essence of ethical values. Liliana Pardo proudly collaborates with organizations that ensure fair wages. Fashion with heart and soul.
Shop Now
Handcrafted Elegance
Artistry in Every Detail
Explore Our Artisan Accents Woven from Luxurious Iraca Palm Fibers.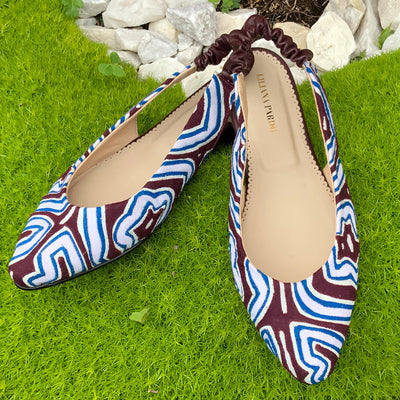 Step into elegance
Discover Our Signature Footwear Collection
Inspired by Colombia's rich artisanal heritage, our footwear exemplifies a perfect blend of tradition and modern sophistication.
Shop Footwear
Captivating Moments
Step into the world of haute couture as Liliana Pardo takes center stage at Bogota Fashion Week. With an exquisite blend of luxury, tradition, and modern flair, our collection graces the runway, leaving a trail of enchantment in its wake. Each piece is a masterpiece meticulously crafted by skilled artisans, embodying the essence of our brand's ethos. From the runway to your imagination, join us in celebrating the artistry and elegance that define Liliana Pardo's presence at this prestigious fashion event.