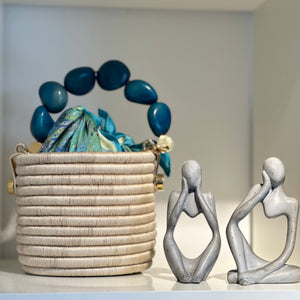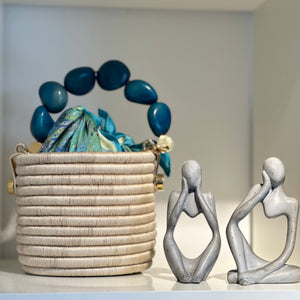 A Touch of Elegance
Liliana Pardo's Collection Now at Museum London's Boutique
Explore Our Exquisite Collection, Now Featured at the London Museum's Boutique – Curated by Renowned Designer, Liliana Pardo.
Step into a realm where luxury meets tradition – our collection, meticulously crafted by Liliana Pardo, showcases the essence of her artistic vision and Colombia's rich heritage. From handcrafted footwear to meticulously designed handbags and accessories, each creation is a harmonious blend of heritage and modern elegance, a true reflection of Liliana Pardo's design philosophy.
Experience the essence of Colombian culture infused into every stitch, every weave, and every detail, under the discerning eye of the designer herself. Now, you're invited to experience our distinctive pieces in person at the London Museum's Boutique.
Visit our exclusive display and immerse yourself in the world of wearable art, where our collection, curated by Liliana Pardo, comes to life against the backdrop of prestigious artistry.
The Museum London is located at 421 Ridout Street North, London, Ontario, Canada
by Liliana Pardo
Artisanal Footwear
Our shoes are more than footwear; they're wearable expressions of artistry. Meticulously crafted in our atelier in Bogota, Colombia, by a team of exceptionally talented and skilled artisans, these pieces embody a commitment to excellence. Employing only the finest high-quality leather and materials, our artisans pour their expertise into every stitch, resulting in creations that are a testament to craftsmanship and luxury.
by Liliana Pardo
Handcrafted Jewelry
Experience the allure of our handcrafted jewelry collection, masterfully crafted by Rosario—an accomplished artisan from Cartagena. Infused with the vibrant tapestry of African culture that graces the northern coast of Colombia, her creations emanate a unique charm. Guided by the legacy of her ancestors, Rosario treasures traditional techniques passed down through generations. In her artistry, she intertwines natural fibers like cotton and silk, while also championing sustainability by repurposing materials discarded
by the fashion industry.
By Liliana Pardo
Handbag Artistry
Elevate your everyday style with our handmade Handbags. An true embodiment of timeless elegance and sophistication, inspired by the essence of unconditional love. Our Handbags seamlessly blends classic design with a chic, empowering touch, offering you an accessory that transcends trends and empowers your look. In our atelier located in Bogota, Colombia, our handbags come to life. A team of highly skilled artisans meticulously handcrafts each piece with unwavering attention to detail, using only the finest quality leather and
materials available. As a result, our bags are not just accessories; they're manifestations of craftsmanship and artistry that you can carry with pride.